http://bloody-disgusting.com/news/3304754/2k-teasing-bioshock-announcement/
If a couple tweets from the 2K International Twitter account are anything to go by, we may soon be hearing from BioShock. The teasing started yesterday, with a tweet that paired an image of an in-game ad for Eve's Garden, an exotic dancing venue in Fort Frolic, with the cryptic message "#Discuss". Not much to go on there.
The second tweet, which you can see below, was a bit more intriguing as it paired the same image with the message "Oooo, what COULD this mean?!" Not very subtle, but where the first tweet could've meant anything, the second sounds a lot more like a nod and a wink for something BioShock related.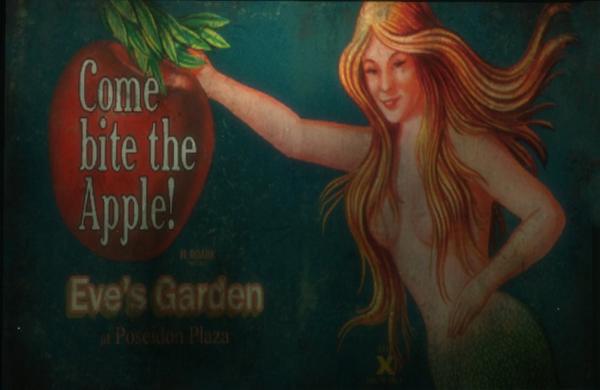 2K United Kingdom ✔ @2KInternational
Follow
Oooo, what COULD this mean?!
6:41 AM - 24 Jul 2014
It almost definitely won't be a Vita game, as Ken Levine shot down that possibility earlier this month. BioShock and BioShock Infinite developer Irrational Games closed its doors in February, leaving the series in the capable hands of 2K.
With 2K at the wheel, the future of the series is entirely up in the air. What they do with it now is anyone's guess. I'd say the first game is just about due for a remake or "HD remaster", though I'd much prefer this to be a another standalone entry in the series.