Following Sony's promotion of a new PS4 bundle with The Witcher 3: Wild Hunt, Microsoft has also revealed an Xbox One package featuring CD Projekt Red's upcoming open-world RPG.
Available exclusively at GAME, the bundle includes the Xbox One console and The Witcher 3, as well as Ori and the Blind Forest for £299.99.
Xbox UK ✔@xboxuk
Whilst stocks last. Get an #XboxOne with #TheWitcher 3 & Ori for £299.99 at @GAMEDigital: http://bit.ly/1PIxf1N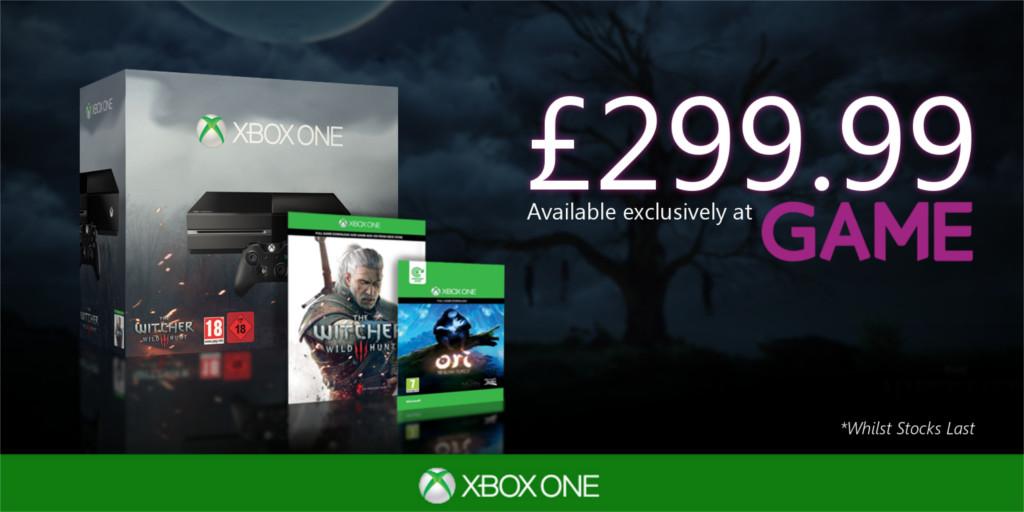 In our Witcher 3: Wild Hunt review we awarded the game a 10 and said it's "one of the best games ever made."
"The Witcher 3 is always in a crescendo, crafting battle scenarios that constantly one-up the last, until you reach the explosive finale and recover in the glow of the game's quiet denouement," said GameSpot's Kevin Van Ord.
"But while the grand clashes are captivating, it is the moments between conflicts, when you drink with the local clans and bask in a trobairitz's song, that are truly inspiring."
Our Ori and the Blind Forest review was also very positive, the game received a score of 9, and was described as "beautiful" and "unceasingly clever."
____________________